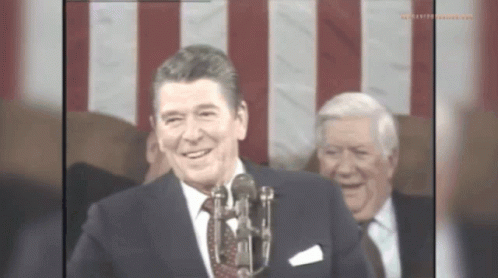 TFG went for the scolded impudent child look, rather than the arrogant king-of-the-world look he normally tries (and fails) to affect.
When I saw that gaunt, dead-eyed mugshot of Trump, all I could think of was Lionel Atwill in The Mystery of the Wax Museum.
Without trial no doubt. I hope he didn't get any voter party affiliation data.
U.S. District Court Judge Beryl Howell, a nominee of former President Barack Obama, issued a "default judgment" against Giuliani, writing in an opinion Wednesday that he "has refused to comply with his discovery obligations and thwarted plaintiffs Ruby Freeman and Wandrea ['Shaye'] Moss's procedural rights to obtain any meaningful discovery in this case."
Well, I'm sure he'll agree that the default judgement is due to his own actions in trying to draw out and complicate the suit.
I'm just kidding, there's almost definitely going to be huge amounts of bluster about it being a kangaroo court, biased judge, and that they just weren't allowed to present their evidence.
I just read "Too Much and Never Enough" by Mary Trump, for the third time. I read it twice after I first got it.
I highly recommend it, if you've not read it already. It pretty much explains everything about him. And it'll make you hate his father even more for creating him. (his mum…eh, maybe a little more)
"would take 4 months"
Special prosecutor Nathan Wade gave the estimate in a Fulton County Superior Court hearing Wednesday where a judge denied requests from Kenneth Chesebro and Sidney Powell to sever their cases from each other after separately requesting speedy trials that would start by the end of October. That four-month timeline would not include jury selection, which could be a monthslong process itself given the high-profile nature of the case.

Judge Scott McAfee said that both Chesebro, accused of authoring memos outlining a plan to have Republicans in key swing states falsely claim to be official electors, and Powell, accused of orchestrating an effort to unlawfully copy voting machine data in rural Coffee County, would be on track for an Oct. 23 trial date, with scheduling orders for the rest of the defendants hopefully sorted out by the end of next week.
Attorneys for Powell and Chesebro argued that since they were involved in separate "buckets" of activities alleged in the 98-page conspiracy that they should not be tried together because of concerns about evidence of the rest of the defendants prejudicing the jury on their specific actions.
I bet.
Edit: I mean to copy this "An emotional Enrique Tarrio, 39, tells the court he is "ashamed" of his role in the US Capitol riot."
I have nothing but contempt for him and his ilk.
Jim Jordan should thank whatever infernal deity/ies he worships that he's not in jail.