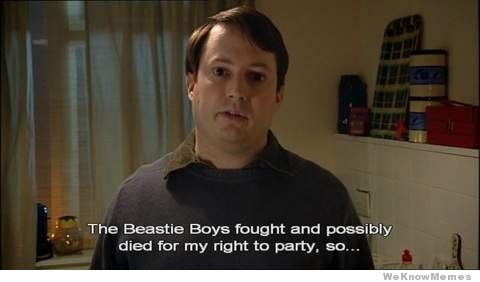 Conclusion of the article:
…in this fucked up world all you can hope for is change, and I'd rather be a hypocrite to you than a zombie forever.
Says it all.
So, Ad-Rock and Kathleen Hannah are married, and have been for a while now, apparently. Man, I am so out-of-touch.
You didn't know that? Talk about a marriage made in rock and roll heaven!