A place to celebrate the season.
The Stranglers of Bombay (1959)
Hammer Studios, Dir: Terence Fisher
In some ways, more of an adventure story than horror, but it still traffics in many of the tropes of the Hammer horrors, simple (at least on the surface) good versus unholy evil plotting, outrageous (for the time) gore, and huge tracts of land. Based on the relatively true story of the British East India Company versus the Thuggees in 1820's India, the story's background racism will be easily ignored by some (as was Indiana Jones and the Temple of Doom 's) and disturbing to others. In its defense, I'll say that the film (perhaps accidentally?) does a fascinating job of presenting the Thuggees as not just a rival to the Brits, but a mirror image, also justifying their despoiling of India under the guise of a higher morality. (This pairs well with theories that the Thuggees were an unconscious invention of the colonizer's imaginations.) (Boy, I use a lot of parentheses, don't I?)
Great, if queasy, fun.
God, I hated that movie.
No Michael Myers, no actual witches, no scares whatsoever.
But I did order my calaveras costume this past weekend…
I rather liked it, although I don't think I've seen it since my youth. There's a great idea behind it which has only grown richer over time, a religious fundamentalist decrying the secularization of his most important holy day who uses the tools of the crass commercialization he despises to bring Halloween back to its dark pagan roots. Of course, Halloween III itself is not devoid of crass commercialism which somewhat limits its grasp.
Watch it again; I double dog dare you.

Good idea, but pure-D shit execution.
Not too early to start this one on repeat.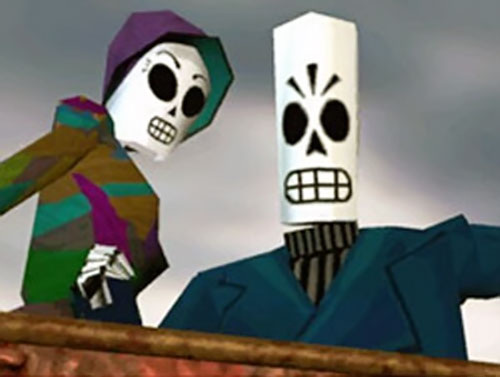 (yes, I know, but that's still the first thing that pops to mind after all these years…)
How about "Monster Mash" on ukulele? With interpretive dance.

This just might be the best Halloween costume we see this year. And it's 100% crochet. I crochet a little… but this is way beyond me.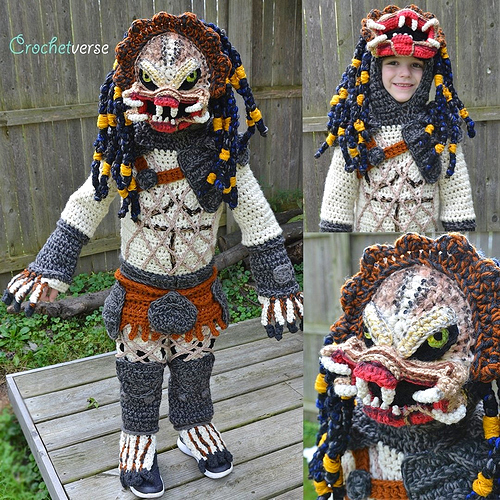 When shall we three meet again, in thunder, lightning, or in rain?
Do they do purple tentacle costumes?
That's one thing you should never reuse.