I am having such a hard time waiting for the Christmas special.
I am psyched for this.
But I am really ANNOYED that the first discussion of the new doctor I saw today broke down her outfit. Just her outfit. Not her approach, not the new showrunner… just. her. damn. outfit.
And it's awesome, but really… can't women do a damn thing without their look being the first effing thing???
She's going to be awesome for so many reasons. If she is as good in this as elsewhere I'll have a new Doctor.
I will miss 12. but I look forward to the 3, 4, and 5 Doctor episode options this opens up. Those are my favorite episodes.
Unfortunately, I think this is an artifact of the approach they've always taken with Doctor reveals. Pretty sure they usually keep as much as they can in the dark, and just tease with the person first, then the outfit they'll be wearing, and then drip things out to build hype. It can be maddening though.
The pattern on the shirt feels a bit like a callback to The Scarf to me…
Would you prefer we talked about what ever her Husband/Boyfriend was doing?
I'm sure that will be along shortly…
That's exactly why I've been taking my time, and not rushing to watch the the last two regular eps left in Capaldi's run.
Not to mention, I already know that they consist of Missy turning back into the Master, (ugh) and the stupid Cybermen as 'the big bad' yet again, and Bill being turned into a living puddle. (Dumbest fate for a companion yet, from the sounds of it.)
That all makes it so that I'm in no particular rush; but now I need to decide if I'm gonna try to see the Xmas special in a movie theater on 12/27 or not…
No thank you!
I'm not policing the thread, it was a story in the Guardian talking only about her wardrobe choices. words 8 and 9 in the article were womens fashion.
UGH.

Not quite as your spoiler puts it… I enjoyed the season ending more than I thought I would when I figured out oh them again.
And like that is even a choice I have to think about.
I just get tired of the lack of creativity when it comes to villains in fantasy and scifi.
Marvel has a similar problem with its antagonists, most recently Hela.
As much as I adore Cate Blanchett, the character they gave her to work with was just flat and boring, with little logical motivation for her actions.
Though if nothing else, she did look wicked cool:
They are modern pulp stories the monsters are supposed to be two dimensional and predictable. Though the character development for The Doctor, the companions and Missy this past few seasons has been great.
Yellow braces are cool.
There! Sorted!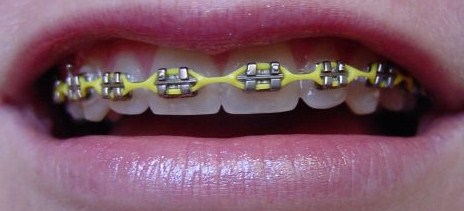 (Yes, I just had to)
Peter Davidson had to put up with the similar talk about his wardrobe. i'm fine with reserving judgement until i see how she takes the character. it may not totally work for me right now, but i say that fully knowing that in the end i will love her to pieces and sob at her demise, just like every previous damn doctor before her.
Finally watched the last two eps.
I was incorrect, and was pleasantly surprised to be wrong about Missy.
Also, Bill's outcome wasn't quite as bad as I expected.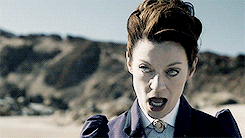 She's appearing in the promo stuff for the Christmas episode, so we haven't seen the last of her, which pleases me no end.
Missy was so much more interesting and complex as a villain than 'the Timelord formerly known as Saxton'. He was so damn one dimensional.
I figured as much when she said her goodbye to Capaldi's Doctor, and I'm glad as well.
Oh, gods, yes. The Master in the old episodes was fairly one-note, but Mr "I'm just flat-out insane because I'm hearing drums all the time" got old fast.