This is kind of random, but since we have a variety of folks here who speak a variety of different languages/accents of English, I thought I'd ask about it…
When I saw the Dr. Strange movie, one of the things that I found off-putting was Benedict Cumberbatch's American accent. It just sounded off to me, not as bad as say…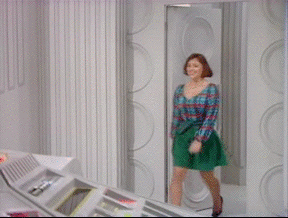 But not great. It was better in Infinity War (although he wasn't on the screen as much, either). I also recently saw him in The Fifth Estate, where he plays Julian Assange. I didn't find his Australian accent to be nearly as… wrong. But then again, I'm not Australian.
So, may question for all you English speakers who aren't American, what about other English speakers (Americans, Canadians, Indians, English, Scots, Irish, South African, Australian, NZ, Kenya, Bahamas, Marshal Islands, Nigeria, etc) in films speaking your English dialect. How does an Australian judge the accent of Cumberbatch in the Fifth Estate (was it good, convincing, or just as not quite right as his American accent). I'm sure there are plenty of cases of Americans doing British accent sucking at it, but how would Americans know for sure… Like how good is James Marsters' (Spike from Buffy and Capt John Hart on Torchwood) British accent? I was actually surprised when I heard that he's not British, but then again, how would I know if his British accent was crap, other than from my exposure to British TV…
TLDR: How do people who speak English as their native language from other parts of the world judge Americans doing their accent?
Thanks in advance!