So winter has arrived and it was a balmy -5 °f this morning.
While chilly, I had to laugh at the "cold brew" coffee I had purchased last night and promptly forgot about on the way home and left in the truck.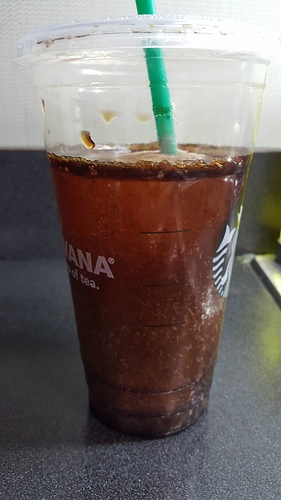 I guess asking for "light ice" was a waste.