I have appreciated many of the things that Stuart Semple has done over the years. I don't usually post topics from Hackaday because their content tends to skew very technical, and I'm not sure there's an audience here for that. This interview, though, is of a less technical bent, and I think it benefits the topic better as a result. That said, I would love to see the excised sections where they geek out about color spectrometers or talk about the thermal properties of extremely black paint.
If you want a more in-depth look at the Pantone/Adobe issue, here's an LTT video that provides some context: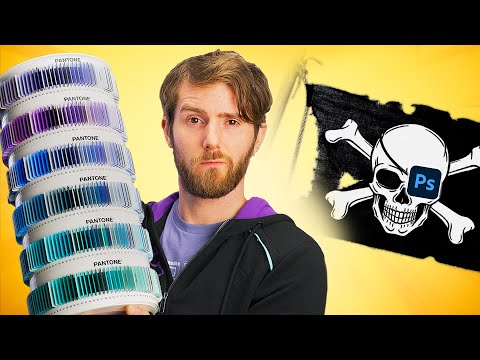 I'm not a fan of their carnival barker style or the way they seem to feed into the worst preferences of the Youtube algorithm/audience, but their content is generally good, and that's apparently the recipe for how you get to spend 3+ years developing a screwdriver.
Also, I want to explicitly link to one of Stuart's recent projects, The Gay Blood Collection, where he creates art supplies using actual blood from gay men, in protest of the FDA's de-facto ban on donated blood from homosexual men. I avoided posting about it before because I tend to avoid topics that are seemingly intended to entice commerce. I'm posting about it now because it's also mentioned in the interview above, because because Semple does not mark up his products unreasonably, and because I think this is a genuinely compelling topic. I will absolutely admit my naïveté regarding this issue. I can vaguely remember being asked a very pointed question about my sexual status when I tried to donate blood many years ago, but I didn't understand the implications of it. To any person with reasonable faculties, it is patently absurd to reject perfectly good blood for no reason other than its source.