Her show on Amazon Prime is masterful. She lets him have if.
Much the same point as Charles Mudede, but with vile angry jokes.

This is great! Dr. Fauci is both relieved and thrilled that he gets to talk to someone with a brain and the ability to articulate words in a highly-reasonable fashion!
Okay, I fell asleep at around 6:30 p.m. last night and woke up at around 12:30 a.m. today.
Can you still smell and taste properly? Apparently that's a major symptom of covid-19.
Edit: to be clear, losing your sense of smell, perhaps permanently, because of olfactory bulb inflammation, has been a major symptom in many covid-19 patients.
It seemed like people here (Melbourne, Australia) weren't taking the whole social distancing thing seriously earlier this week - congregating in groups at the off-leash dog park, chatting about making the most of the good weather, etc. But yesterday they were doing much better - a woman even apologised to me for breaching the 1.5 metre squared rule while patting the dog I'm looking after at the moment. So I hope people where you are are kinda easing into it as well. I know that's not ideal, but it's better than nothing, right?
As an aside, the dog I'm looking after is my sister's. She was in the US, Mexico and Costa Rico and was meant to originally return tomorrow. Then the shit hit the fan with flights etc but she managed to get back here on Monday or Tuesday and is now in self-isolation in a lux airbnb in Brisbane, half the country away!
So I'm looking after the dog for at least a couple more weeks. As I live in a smallish first floor apartment without a balcony or anything, it's not the best for the dog. But it does mean that, ironically, I'm getting out more than I have in years - three or four times a day so she can go to the toilet and for a walk.
I've also figured out I'm bit of a unintentional prepper! I like to have whatever I'm using and at least one, preferably two, of each item stored away in case I run out or can't afford it when I next need it. So when the toilet paper, hand sanitizer, paper towel, tampons, food such as rice, pasta, sugar, flour, etc, hoarding and panic-buying began, I discovered I thankfully didn't need to contribute to the panic because I already had the essentials. And I could do small kindnesses such as check in on my elderly, long-term unwell downstairs neighbour and bake a banana cake for her and a pear tea-cake for another neighbour.
Both still seem to work. And I feel marginally better. If this is (was?) a simple flu, it is a cruel joke.
Thanks everyone. Stay healthy. And if you want some laughs, go back to the top of Random Silly Grins and scroll through.

I miss Vin Scully, a voice I'd recognize anywhere, he's been part of my life since I was a little tiny kid, listening to Dodger Baseball on the radio, with my parents.
Ah, didn't even see/think about it thanks to AdBlock.
This one calls for a pulsating ass warning, I think:

Are the people in other countries as stupid as they are here in the US?
Pulsing ad at the link. I'd posted before, but the site is screwy today.
CNN, so autoplay, et al warning.

Are people in other countries human beings?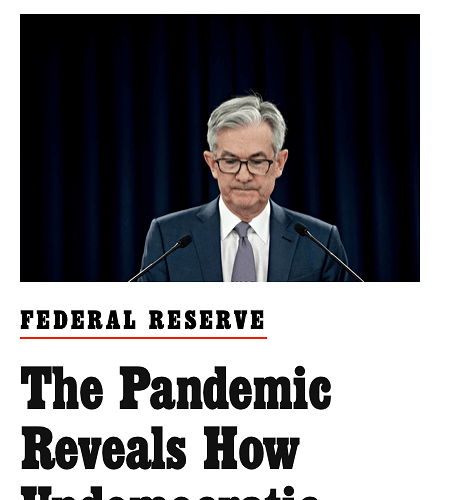 "Unelected Bureaucrats are making enormously consequential decisions."
linked article