I could probably handle it at that price. Now I just need the $1000 PC to support it.
Vive still seems to be the way to go though, at least in this generation. Fingers crossed for a corresponding price cut from Valve…?
You really don't need a $1000 rig to run a decent VR set up. If you buy second hand or build it yourself, you can get a lot of bang for your buck for one third of that. It's just a shame that the headsets themselves cost so much…
I'm picking up a cheap as dirt, old PC later this month but I'm already excited about the possibility of using my Gear VR as a botched together solution for VR. There are plenty of options out there for ghetto VR; I'll experiment and see what I can do with the following:
Nvidia GTX 680
Intel i7 3770k
16gb RAM
500gb SSD
Samsung Galaxy S7
Gear VR
I had the phone already and the Gear VR was about USD 50. I'm genuinely interested to see what it can do…
Are you planning to do anything with the PC and Gear VR? I wasn't aware there was anything in that, but I haven't paid too much attention since I don't have or intend to have a Samsung phone.
Yeh, there are a few different homebrew solutions for Steam/Oculus games on Gear VR; I'm not expecting much from them (at least until I get a beefier GPU) but it's definitely possible to get some semblance of a decent VR experience with the kit I already have. Like I say, I'll mess about with them and do a write up at some point…
16 days later, it's still something of a… work in progress: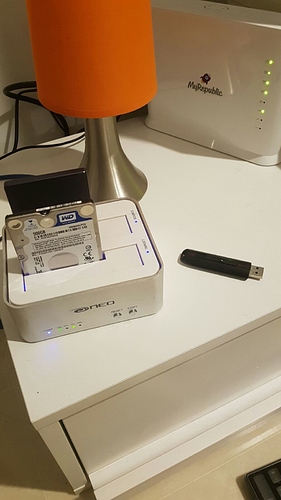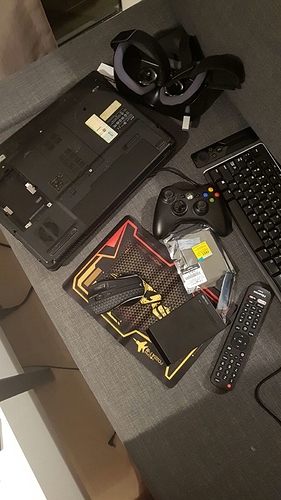 I got it working very briefly and then the SSD that was in the PC bricked, so I'm starting again from scratch. It definitely works as a concept though; I'm kind of intrigued to see how deep this particular rabbit hole goes…
Anyone have the Stream hardware BTW? Amy opinions?
Update: it actually works.
Well, "works" is a strong term for anything PC gaming related. It functions in that it is totally possible to do VR with a phone and a $20 cardboard but there are two main issues:
Jesus H Christ, the software is unfriendly, to put it mildly. Most of the last two weeks of fiddling has been trying to work out various software settings (the dev's mother tongue is Portuguese and some of the terms are obtuse as all hell) and work out which combination of the 16 billion different options will make it all work.
A GTX 680 is not really enough grunt to render two high-detail images at 90fps, which you'll need to feel properly immersed.
That said, I spent a very enjoyable half an hour or so (before my phone overheated) sitting in the cabin of a big rig and driving around in American Truck Simulator today (don't judge me; it's easy on the GPU and has joypad steering, mouse look enabled by default, which makes setup a shitload easier).
I'm going to get a PSVR anyway and that can be hooked up to the PC with the same software, with the advantage that all the connections are wired and it's a single SKU, which makes troubleshooting a lot easier.
It definitely works though; if anyone has a decent GPU (I'd say GTX970+) and fancies giving it a try, I'd be happy to share what I've learned so far…
Seems like a good topic for a blog post.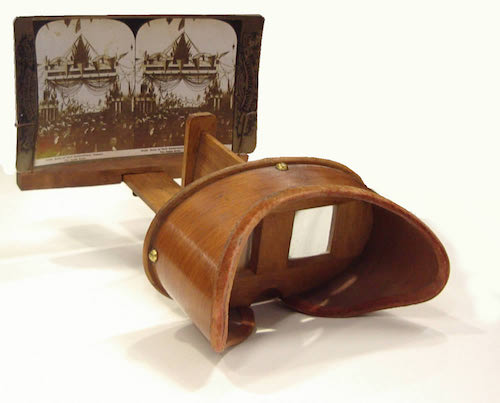 Going old school.

A friend of mine has one of those, and we put my phone in it while it was running a Google Cardboard app. Of course it worked since it's the exact same technology, but it was fun seeing that it does work.
If you'd like to take a hybrid approach:

Love that app! Very easy to get lost in.