I hate to say it, but if Star Trek were really serious about representation, it would have at least one white, male ensign who takes advantage of the anonymity of the ship's network to lash out at the women and aliens on board.
On Enterprise that would be Malcolm, and he wasn't an ensign, but a senior officer. As much as it made me yell at my TV when he did it, I'm kind of glad it was included. I loved the scene where he and some other characters were discussing their possible futures (having met a future Enterprise in the Expanse), and he found out in that future he never found a long term relationship.
They're upset about the diversity?
There's a lot more to Star Trek they could get upset about like atheism, unisex clothing, world government and rejection of capitalism.
Not enough facepalms.
Here's an Archer facepalm to add to the collection: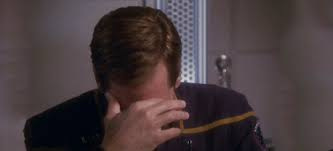 A pile of Trek facepalms: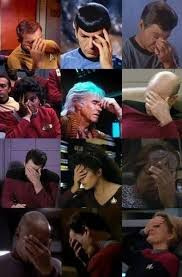 …I believe another fatal flaw of Abrams Trek movies has been identified: NuKirk never facepalms (I can't find one, either).
I hope that Michelle Yeoh and Sonequa Martin-Green can carry on the tradition.
We can only hope. So far, not so for Sonequa. The only pics I can find are badass:


and beautiful: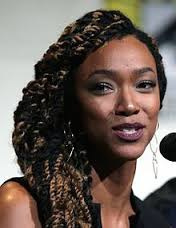 I came up empty on facepalm for either, too.
I'm very pleased that Michelle Yeoh will be using her everyday accent.
Yay for auditory as well as visual diversity!
There was a ds9 episode with a pissed off vulcan who had a rifle that transported bullets.