I was on my way to work this morning, harried, hurried, and half-awake (you know, the usual), when I drove around a corner and got a big suprise: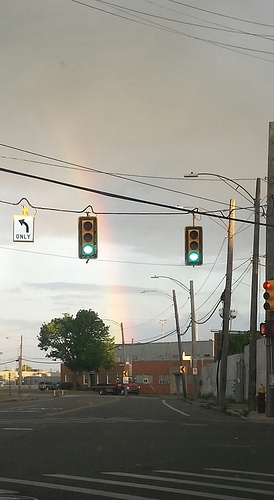 It's been years since I've seen a rainbow "in the wild." As a child, seeing one felt magical. As an adult, I know it's just a weather phenomenon… but they're still incredible. (And yes, that traffic light in the picture was green. But there was nobody behind me, so sitting there for an extra second or two was ok.
)
Here it is again, a little further out on my route. You can almost see a very faint second arc to the right… the pictures don't really do it justice.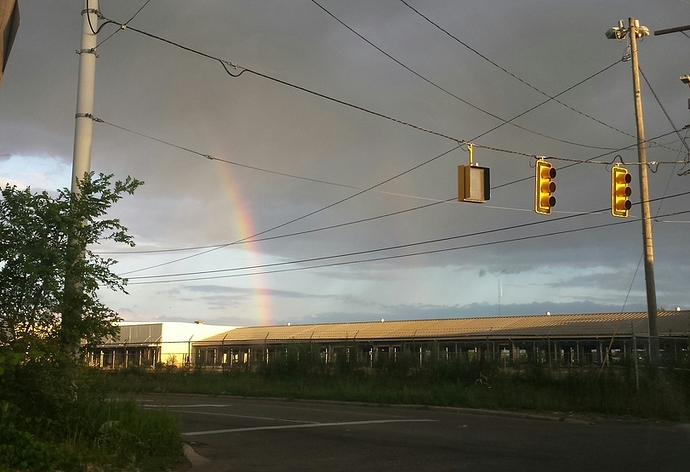 By the time I'd gotten halfway to work, the rainbow had melted away. (Which might not have been the worst thing since I was staring at it during every red light. Bad me.) But I'm glad I got to see it.

 
 
 
p.s. I hope the files aren't too big. I cropped them and used ezgif.com to crunch them down to 50% for the 1st and 30% for the 2nd. If they're too big, let me know and I'll edit in smaller pics.
---