I want one of these! Does anyone own one already? Share your thoughts…
https://getremarkable.com/pre-order
I was going through old boxes the other day and realized that I have more photos of myself as a baby than I do of my kids thanks to various hard drive failures, changes in formats and user error. Funny how the paper stuff persists.
I have the opposite problem. There's almost no pictures of me from the 90s or early 2000s
My daughter was born in 1990 and son in 1992. Initially I was scanning my photos of them and me and then later jumped to an early digital camera. So same era same problem.
I just watched the video. I am wondering if the momentary lag between moving the stylus and the e-ink showing up is annoying or if it's something you'd get used to. Also, I have a kindle. I have a tablet. I haven't used either of them since I got my smart phone. I don't know if I could go back to using such a big device again. I also wonder how scratched up that screen will get after a couple of months.
I wish I had the money to squander on these things, also an AxiDraw from EvilMadScientist. Sadly I have to live vicariously though youtube videos
I thought it was going to be along the lines of this

But otherwise it appears to be yet another tech solution in search of a problem. A problem that's solved by…paper.
Looks neat. However I have a free app on my phone that lets me take a picture of paper and turn into a pdf. So neat but not a must have.
I can think of two or three people I know who would be all over this. I'm going to have to send them the link.
It won't work for me, because my handwriting is truly unreadable (even by me), but the two people I'm thinking of use paper notebooks and laptops, and they would love it.
wipes away drool
As someone who can get very fussy about the tactile interplay of paper weight, texture, pen nibs, and such, watching that video had me reaching for my credit card. A bit too spendy to make the jump without some feedback from someone that has used one, unfortunately.
ɪ ᴡᴀɴᴛ ᴛᴏ ʙᴇʟɪᴇᴠᴇ, but I won't pre-order, based on the trail of vapor left by eink tablets over the years…
IBM have already made one.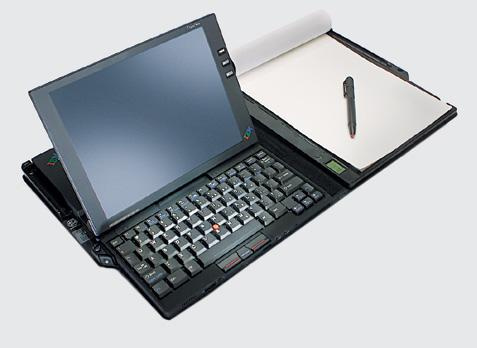 Sony came out with something similar a couple of years ago but it was hideously expensive, otherwise I would own one. (The price has crept below $1K, so I am considering it again.) There are some Chinese companies that displayed something similar in the wake of Sony's product, but not brought them to market.
Getting lag down to similar to paper seems to be one of the major problems – not just with eink, but even LCD tablets. I can't handle a line dragging behind my stylus by 100ms or more. IPad Pro is the only one I've tried so far that seemed like it could be as fun to draw on as paper.
I have a couple of Wacom-based tablet PCs, the lag has never been a problem, but getting the calibration right (so the spot of light is really under the stylus point) can be tricky.
I really want it… It would be perfect for work – I just need to see if I can wrangle a justification.
seems rather large. Not something you can curl up with in an easy chair
But it's a laptop.
OK it is technically a laptop, just like the W700 is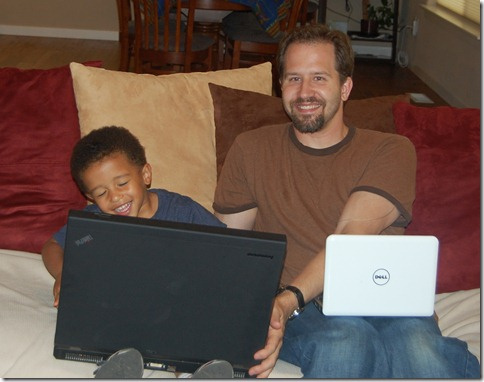 (Image from https://www.hanselman.com/blog/MyLenovoChoiceThinkPadW700VsThinkPadW500Review.aspx)