The internet was a mistake. Systems built on faith are fundamentally broken. And now, we all pay the price.
Commercialising the Internet without overhauling it to be fit for commerce was a mistake. I got a glimpse of it right before they opened the gates for businesses, and mostly it was an okay place, so long as you liked Star Trek jokes and Monty Python. I didn't know anyone who was already on it who was happy to see the businesses show up.
What kept it good was that there was no money involved. Now, there was still the sexism and racism, which always was going to be a problem, but no-one was losing money over it.
I hate to say this but I really, really miss the internet circa 1995, before all the idiots turned up…
Do you ever get the feeling a lot of us may have chatted with each other way back in the day on BBS's?
We never expected it to go where it has gone. Back in the days when we were doing Netscape, it was all about "hey we did that!" when you'd see an URL on a billboard. Nobody knew to think 25 years ahead-- we had trouble with "tomorrow" and any planning didn't go further than "next week" or "next release." And anybody who says they could have seen what the FAANG companies have brought us is lying.
Go back and read some of what the pundits of the day wrote. In hindsight, they were startlingly naive. Even the brilliant ones, like Nick Negroponte and Marvin Minsky, had no idea we would end up here and now.
I figure two things about new technology. Either they will add a cupholder to it, or use it to steal.
I haven't had a cupholder on a PC in ages.
If anyone hung out on AOL's X-Files boards during the show's original run, then most likely, yes.

I'd have to check my old password file to see where else I hung out back then-- so many sites have come and gone. But when I was a Web n00b I spent many hours on one forum or another… so maybe.
Are you sure? I use mine all the time…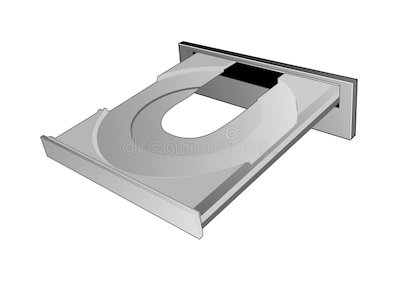 Exactly. I'm down to no spindles in the majority of my machines.
First went the Floppy. And it was hardly missed.
Then came the optical drive. It shrunk. Then became external and now lives in the bottom of a drawer somewhere.
Now my fixed disks are all flash. Except for some large storage drives that are still spinning rust. And those days are numbered. My next NAS will be flash.
Sorry, for being slow on the uptake. i'll just eat a bagel.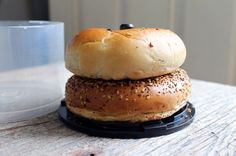 I wasn't on the X-Files board, but I was on other AOL boards, and usenet, IRC, and WWIVnet boards. But even if we didn't chat directly with each other, we still have something in common. Our experiences at the time are markedly different from today.
My cupholder is still in there because I haven't needed the space yet.