Supposed to be one of the better sources on the long-term policies:
Real helpful there, musky.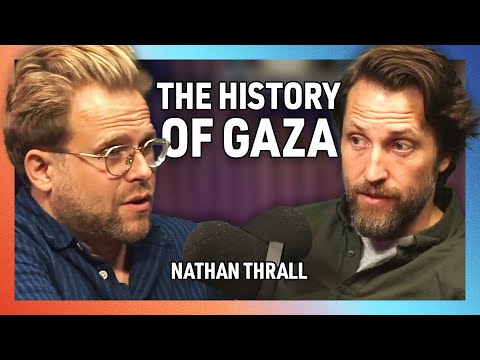 The October 7th attack by Hamas and Israel's subsequent response have left the world in shock. To better understand the context behind this moment, Adam is joined by Nathan Thrall, a Jerusalem-based journalist, former Director of the Arab-Israeli Project at the International Crisis Group, and one of the leading experts on the conflict in Gaza.
Helpful for him, because he's pretty keen on white supremacy… He never really left the apartheid mindset of his childhood.
Well, this does not improve things.
Here's a response to this that makes sense…
At last! Peace in the Middle East!
The incentive is a longer pause in fighting: "The release of every additional 10 hostages will result in one additional day in the pause," the Israeli government statement says.
(Also, from Live updates: Israel-Hamas war, hostage release deal approved, 4-day Gaza truce : )
What the deal entails: The agreement would see the release of at least 50 hostages in Gaza, women and children, in exchange for a four-day pause in Israel's air and ground assault on the enclave, according to the Israeli government.

The deal will also include the release of 150 Palestinian prisoners — women and children — held in Israeli jails, according to a Hamas statement. It would also allow the entry of hundreds of trucks carrying aid relief, medical supplies and fuel to Gaza.
Seems like very good news. Though I really hope I'm just being pessimistic when I wonder how long the math of that agreement will hold, whether tensions will increase as releases carry on.
I really want the babies back home. I can't imagine them being in captivity for a month now.
However, Israel made clear in its statement it plans to resume its air and ground campaign on Gaza "to complete the eradication of Hamas" once this round of hostage releases concludes.

Netanyahu has repeatedly said there are two goals to the war: the return of all hostages, and the destruction of Hamas.

On Tuesday before the deal was approved, Netanyahu told his cabinet the agreement would "allow (the military) to prepare for the continuation of the fighting." He said the war would continue until "Hamas, Gaza will no longer be a threat to Israel."
This should be classified as a war crime. Have any Hamas leaders been captured?
The story of how those tunnels under Al-Shifa got built and are used are much more complicated than the Israeli government is letting on… This is worth reading:
Most of those fuckers aren't even IN Gaza… Some are in Lebanon, a few in Doha…

Yes they have captured quite a few. Article here:
From my understanding, using the hospital as a military base makes it a legit target under the Geneva Convention. So, far, Israel hasn't proven their claim.
@mindysan33 Yes, they haven't yet shown that this was a command center, just that they exist. There's some videos I've seen showing hostages coming into the hospital.
Which - the hostages were injured, so bringing them into a hospital doesn't necessarily, to me, show the staff as complicit or that this is a headquarters. I'm not sure how the rules of war work in relation to getting hostages medical care. It's hard to see the inuries and know that probably many more hostages have serious wounds and I wonder whether they are receiving treatment at all.
I hope the Red Cross can provide some assurance that hostages are alive and being cared for humanely.
I understand that it's not easy to clear the tunnels and ensure they are safe to go through; I hope that Israel will actually present some evidence that what they are doing is justified militarily and not just cruelty. I don't trust the IDF leadership.
The sources I follow, some of them are VERY pro-Israel so it's tough to be neutral. I am in 2 WhatsApp groups that are providing information to Israelis.
Though it's not exactly neutral r/IsraelPalestine is at least attempting to engage in a dialogue between the two groups. I also follow r/Israel, which went dark at the start of the war but has opened back up again. There is an r/Palestine but I haven't gotten into that yet. r/MiddleEast is very anti-Israel; really quite anti-Semetic. I've followed them for some time. I try to at least understand what is happening from all points of view.
I'm very relieved to see child hostages coming home today. Maybe now that they have worked out a system for hostage/prisoner exchange, they can continue to get more hostages released.
Indeed, I'm glad people are being freed on both sides.