Which theme should we make the default?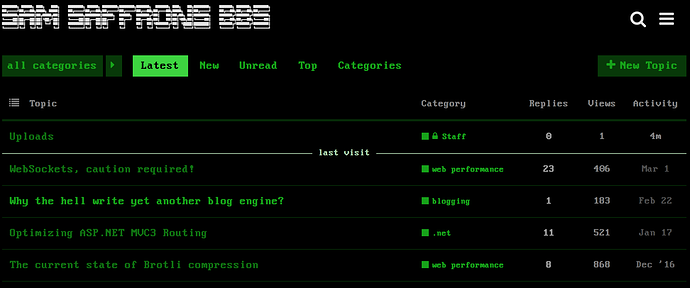 Does it matter? Especially if there's a sticky in site management to tell folks how to use the site…
I voted dark because there's a benefit to differentiating this instance of Discourse from BoingBoing's, which may be a helpful cue for new arrivals. Also, I like how it looks.
Agreed – normally I'm the first one to squawk about diminished readability, but the dark theme works. So long as people can change it if they really want to, dark is great.
I prefer the light theme.
Whatever default theme is chosen, be sure to show users how they can change it:
Go to your "Preferences", and at the bottom of the list, there's a dropdown menu where users can change the theme to their liking.

And for the moderators (@LockeCJ among others?), I caught this page on the Discourse support site about adding/sharing color schemes:

I never knew I liked the dark discourse interface until it showed up. I've become a big fan, especially on mobile. Though my PCs are starting to look as angst-y as they did in highschool…
Gotta say, while I like the dark theme we're using as a default, I'm really feeling my current choice: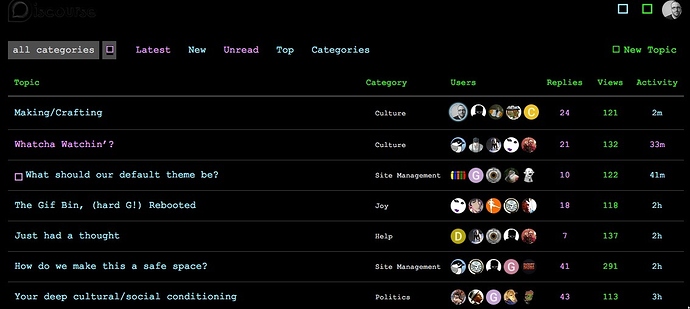 Most of my programming environments are currently set up to use sepia schemes–don't recall the exact name (edit: solarized Light). Of course, the bbs doesn't color syntax, so its usefullness may be limited
We can do custom colors. I have s Discourse board in my corporate brand colors.
def YayPython:
    print "Are you sure about that?"