Another incoherent tweet from the White House.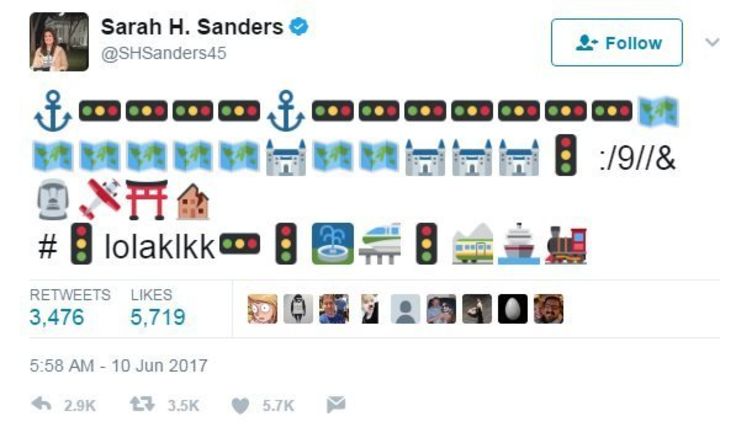 Not as bad as when Sean Spicer tweeted his password. And quite different from "covfefe," which was explained as a secret message to Republican insiders. This instance has been blamed on a meddling child.
But what do you think it means?
And why are Republicans so careless with their devices?