The other day I drove by a wine delivery truck. Plastered across the side was this Banksy image.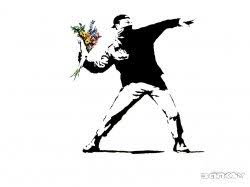 Instead of the flowers, they replaced it with a wine bottle.
I only saw it in passing so I didn't get the name of the company. I think they were trying to be edgy but all I feel is anger.