I've got an ACME catalog somewhere. It's hilarious.
UPDATE: I found it. Yeah, I'm that…driven? obsessive? when it comes to finding the actual thing of which I speak. I guess so I can prove not just that it exists, whatever it may be, but that I have one, lol?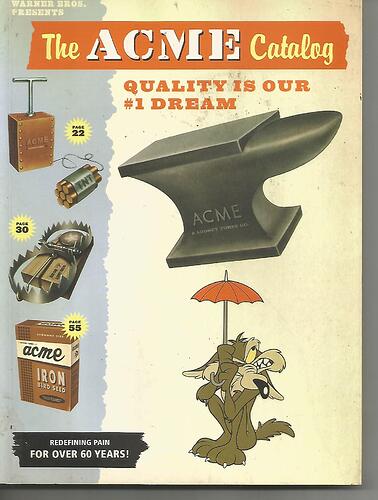 At the end, there's a very scratchy recording of him revealing his secrets to writing a short story.