That was a Tex Avery cartoon series, I think.
And a guide to, I would suppose, any other city of comparable size.
I'm very tired of my local wildlife and would like a predator, please. Nothing bigger than a red fox, though. We have far too many trash pandas, skunks, groundhogs, squirrels and possums. Maybe a coyote for a summer would be OK, as long as it moves on after cleaning up nature's excess woodland animals in my urban-ish neighborhood.
We have squirrels, deer, chipmunks, deer, turkeys, deer, and occasionally deer. Did I mention we have a lot of deer?
Seriously, if you had told me before I moved to New Jersey that New Jersey had an overabundance of deer, I probably wouldn't have believed you. But we do. They're everywhere. It's sort of a conservation success story. Apparently, by the early 1900s, the deer population in New Jersey had been almost completely wiped out by over hunting. So pretty severe restrictions were put in place and other conservation measures taken. And now they're everywhere. Their population is estimated at 125,000. A hundred years ago, it was almost zero.
I'm surprised there's no raptor action where you live to keep those particular pops. down.
They need longer sight lines and more open space, otherwise the crows are liable to swarm them and drive them off.
That's what we need. Super crows.
I think they're starting to do a thing where people are allowed to become urban gamekeepers (just deer I think) using crossbows. Special training etc.
My brother in law lives in New Jersey. We went to visit once and they have huge fences around their backyard and garden area. They're pretty sturdy fences, but bent and bowed in here and there. I asked him about that and he said "It's the deer. So many deer. And they still get in."
I was curious after I typed the above comment, so I looked at some numbers. Interestingly, I think it's partly a perception issue that New Jersey has so many deer. Texas actually has a denser deer population. I think I came up with 15 deer per square mile in New Jersey and 19 in Texas. But I grew up in Texas and I hardly ever saw any deer, and I see them every day here. The issue isn't the deer density, it's the human population density. New Jersey is the most densely populated state, with over 1200 people per square mile. Texas, by contrast, only has a little over 100 people per square mile. So it's not that we can't avoid the deer here in New Jersey. It's that the deer can't avoid us.
There are red tail and Cooper's hawks, but that's about it. They are not numerous.
@danimagoo: It's weird that we don't have deer. Yet. Only a matter of time before the forest rats (or deer, if you must) invade, too.
I thought that meant squirrels, lol?
And there's this, where everything are tubers.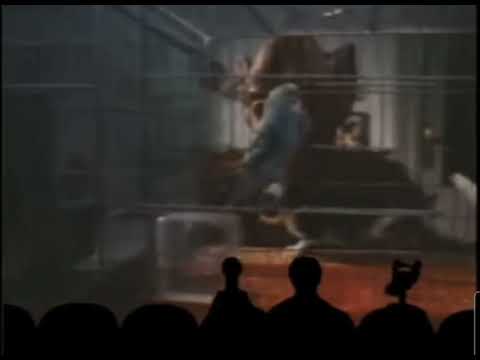 (i wuz gonna change that to "is tubers" but i like it better the way it is, lulz)
Squirrels are are tree rats.