Orders for 'Turn 4' begin below.
[GM Note]: Moved discussion of results and analysis to Turn 4 to keep the Public Ledger for orders only]
Invest 2 500
Wager Leathermaker 23
Buy Vacation in South Weatherby 150
Buy Fashionable Memoir 65
Buy Patriotic Cloisonné Pin 45

[cough cough]
Dear Public Ledger,
I am feeling so terrible today, maybe it's, like, time for a retreat away from the city, for all that fresh air and junk. I bought all these tonics and they're so pretty when I mix them all together. It tastes like I'm licking a tree, but, medicine should taste gross, I guess. I'll just chase them with some beans.
It'd be much nicer to have one of those delicious cocktails @Rumpthwaite made for us, but he laughed when I asked for the recipe.
Let us hope that aid comes soon.
INVEST 4 850
RENT Spartan Apartment
BUY Fashionable Memoir
BUY Vacation in South Weatherby
BUY Patriotic Cloisonné Pin
BUY Dr. Arbuckles Whipweed Tonic Wine
BUY Ms. Merrimooses Soothing Syrup
BUY Franklin Gooseberrys Remarkable Colloidal Seryl
PAY Tab at the Leviathan Club (100£)
WAGER Rusty Bucket 29

To Whom it may concern:
As Reginald Oblongnoknees Ursulak Nock-nock Dipswitch, VII (@ghoti) seems to have lost his voice, I will be posting his orders for this week's expenditures.
Invest 3 500
Fire Physician
Buy Dr. Arbuckle's Whipweed Tonic Wine
Buy Ms. Merrimoose's Soothing Syrup
Buy Franklin Gooseberry's Remarkable Colloidal Seryl
Buy Vacation in Souther Weatherby
Buy Fashionable Memoir
Buy Patriotic Cloisonne Pin
I'm sure you will find everything here in order. Please contact me directly should you need clarification of any of the items presented here.
Sincerely,
Richard Oomingmak Ticklebot Liversnaps-Grayson
Invest 4 701
Rent Proper Apartment
Buy Patriotic Cloisonné Pin
Buy Fashionable Memoir
Use your intuitive play
Cause maybe we have more play time than money
Maximum big surprise you know something new
I tie on my cravat and pray,
We're sacred and bound to suffer this heatwave
Tie on my cravat and pray we're coming up on re-election day
Invest 3 500
Buy Fashionable Memoir
Buy Patriotic Cloisonne Pin
Wager Leathermaker 5
INVEST 2 800 - it's what Dr. Crusher advises
VOTE ABSTAIN - The Prime Directive insists we must not interfer with the internal politics of developing civilizations
BUY 65£ Fashionable Memoir
BUY 45£ Patriotic Cloisonné Pin
WAGER Leathermaker 10 - Never tell me the odds
Invest 4: 700
Buy: Memoir
Buy: "Vacation" in S. Weatherby. (The press does not vacation. OTOH, it helps to make connections in new places and hire someone local to provide perspective (fly-over journalism rarely captures the nuance of a place).
INVEST 3 579
VOTE 1
WAGER Leathermaker 20
HIRE Physician
HIRE Marshal
BUY Fashionable Memoir
BUY Vacation in South Weatherby
BUY Patriotic Cloisonné Pin
The Rothschild-Landaus conduct financial operations throughout the galaxy; New Prussia is no exception. My cousin the trade factor in the Alemania Cluster reports that New Prussian agents have been unusually active arranging finance for short term production expansion. Given the narrow range of industries on New Prussia that could absorb that degree of investment flow, one has to assume the Kaiser is increasing arms production.
That is a business we leave others. In a sound business transaction, both sides "win." But in war, there is always a loser. Too often, it's everyone. As tantalizing as the short-term rewards may seem, one is always better preparing for prosperity than meddling in mayhem
Just as my cousin the factor has not been active in the New Prussia financial operations, so I will not be buying Weatherby War Bonds — although the information I have shared suggest Weatherby is prudent to arrange for the common defense.
My cause is Weatherby.
BUY Patriotic Cloisonné Pin 

There is that matter of setting the deeds in the New Territories aright, starting with the Orz-like malefactor that sabotaged our medicine delivery:
  HIRE Barrister  
  SUE manwich Sketchy Whipweed farm

It's definitely time to relax, recharge, and enjoy life a little.
BUY Fashionable Memoir 
BUY Vacation in South Weatherby  
BUY Franklin Gooseberry's Remarkable Colloidal Seryl 
WAGER  Arguably There 103

I look forward to seeing many of you at points southward this season
invest 3 631
At Your Service,
Mr. Julius Rothschild Karekin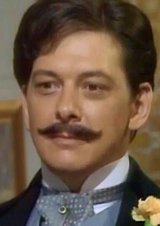 Eudaemonia studies her accounts and ponders how best to conduct her business.
Since the patent process has finally resolved in her favor, she's got more available income. Perhaps better accommodations are in order… though she would far prefer to invest in her businesses than herself. A modest new apartment it is.
Yet another coughing spell interrupts her musings. Dratted cough. Perhaps a vacation would do her some good. Fresh air, and new sights to lift her spirits… she'll need some new reading material to bring along, of course. And perhaps a better tonic than she's been using (though that wine is still tasty…) No, syrup to ease her aching throat is her best bet.
She turns her attention to her investments. This season's choice is a difficult one. It's always wise to improve one's existing businesses. Yet to truly prosper, one must take risks. And the import/export business looks to be an excellent risk. In fact, it seems to be quite the popular one. With so many spoons dipping into that bowl of broth, they're likely to tangle with each other, and spill rather than feed, so to speak. Besides, one has a civic duty to one's fellow citizens. And the shadow of war hangs over us all, she thinks, fingering the emblem of the military she'd purchased just that afternoon. War bonds bring less personal profit… but one cannot prosper if one is not free to do so. She sighs. She is perhaps becoming far too fond of chancy wagers.
And speaking of wagers, which lagomorphs are running again?
Invest 1 600
Rent modest apartment
Buy fashionable memoir
Buy vacation in South Weatherby
Buy patriotic cloisonné pin
Buy Ms. Merrimoose's Soothing Syrup
Wager 25 Leathermaker
Invest 4 410
I hope to add some flavor, if this damnable terminal will finally reboot.
Invest 4 375
Hire Marshal
Buy Fashionable Memoir
Buy Vacation in South Weatherby
Buy Patriotic Cloisonné Pin
Buy Franklin Gooseberry's Remarkable Colloidal Seryl
BUY Fashionable Memoir
BUY Vacation in South Weatherby
BUY Patriotic Cloisonné Pin
BUY Franklin Gooseberry's Remarkable Colloidal Seryl
WAGER 28 Sly Rejoinder
INVEST 3 767
RENT Luxurious apartment
BUY Patriotic Cloisonné Pin
INVEST 3 1071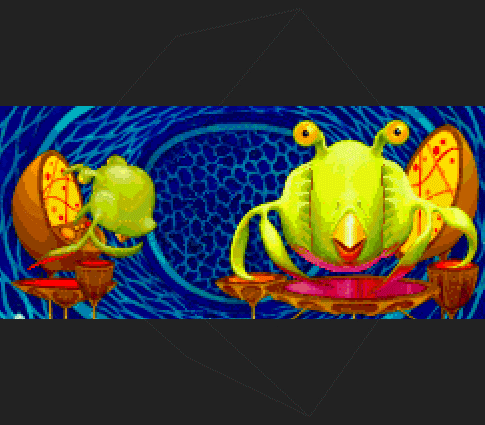 St-Patrick-Hartbrooke considers hiring a barrister, but decides against it for this season. Rumour has reached his ears that Karekin is planning on suing the metaphorical pants off of the blackhearted, Janus-faced, deplorable sentient who diverted much-needed funds away from the medical mission. And while it's true that the Space Griffin could probably take advantage of his status and hire the attorney out from under the financier, it matters little to him who gets the money so long as it's not that one.
That one has enough properties of dubious provenance that pure chance may result in redistribution from the wicked to the righteous even without action. As such, the Taaa'Keee will leave matters in the Lord's, and Mr. Karekin's, capable hands.
Besides, there is a much more important and urgent matter at hand: the rescue of the medical convoy. The lion's share of his income must, by all means, be contributed towards this worthy cause; he is, after all, one of the few who can make such a contribution.
Most of the income will go there, but not all, however. The Governor's Ball approaches, and St-Patrick-Hartbrooke has the unshakeable feeling that now is the proper time to move into a better dwelling; such a thing might make all the difference in the season ahead. He shall also keep on his physician; another season like this last one, if God should desire such a thing, and he will once again be the picture of health.
Finally, after spartan season as the one previous, he would indulge himself slightly (but only slightly) — his choice for mayoral candidate is not what he would consider the "patriotic" one, so he feels the need to display his loyalty to the King more overtly.
Still, he will not go overboard; he will refrain from purchasing anything particularly expensive, and he will not gamble away funds which could be better spent to assist the plague victims of Weatherby.
The decision made, he commits his choices to the Public Ledger and awaits news of the fate of the medical supplies with bated breath.
RENT Proper Apartment
INVEST 2 361
BUY Patriotic Cloisonné Pin
Hey, @Old…
I just remembered that votes must be PMs to Bartlebot in order to be counted!