So the lady I USED to get my weed from didn't block me on FB; she just unfriended me.
So I blocked HER instead.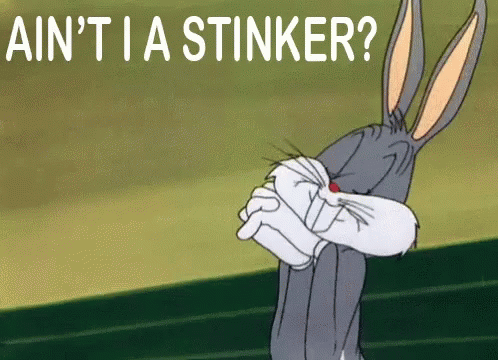 Update: A week or so ago, after the election, I drove out to the vet to get more pills for Sheba and passed by that storage company. The only sign displayed outside the business was: "We stand for the National Anthem." No more "Trump 2020," no "It's the economy, Stupid," and no more "Are you tired of winning yet?"
Their lawn looks so empty, so… sad…







I think one of their maxims is "let the market decide."
It did. Bye.
His ex-wife tweeted she is subpoenaing the records and they are turning them over to the January 6th Committee.
I like the bit at the end.
"One more time. Please remember, if you need to assert the 5th amendment, you can, alright? I need you to know that you can do that." (confused face)
The opposing counsel was giving him such an easy out, and even restating it. Because they knew he'd do the exact opposite.

Brilliant!
A phrase that I read in "The Addams Family" paperback comes to mind; something like, when a man spends his life pulling the wool over other people's eyes, he's invariably done in by his own itchy fingers.
Well, it sorta fits.
"Just try to shut up. I double-dog dare ya."
Apparently this is the 7th lawyer he has had during this case. I suspect that, like Trump, he isn't very good at paying his bills. I suspect the lawyer was just like, "Oopsie, did I dump this complete file here???" because they had 10 days they knew about the error to correct it and they did not.
@Lucy_Gothro1 That is such a good line.
I found my copy of the book, written by Jack Sharkey; even have the quote underlined, and it reads:
"When you've spent your life pulling the wool over people's eyes, you are inevitably undone by your inordinately itchy fingers."
It'd be a funny possibility, but the lawyer is already probably going to be hit with motions for sanctions. An "oopsie" like that would probably not help them with the state bar.
It's apparently a mistake by a paralegal. And the lawyer did sort of try to claw back the info. But…
And, for even more schadenfreude…