And donating lots of fur to keep your PC nice and toasty!
We call it "meatloaf position."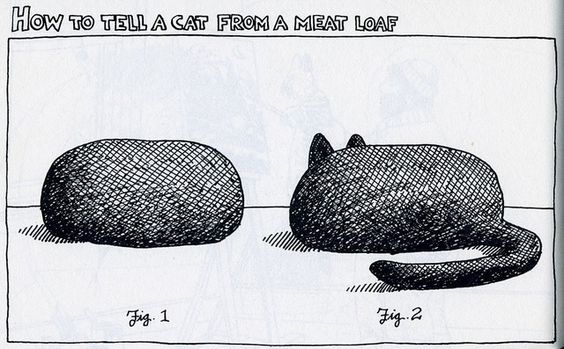 Or, depending on stripe pattern, the little furry watermelon.
I'm so happy to find out this site, which I think I first discovered in Ought-Seven, is still up and running! They're somebody's pets, lol!
I know what you're thinking. "can I turn the faucet on before the cat can jump out of the sink?" well, you need to ask yourself one question: "do I feel lucky?" well, do ya, punk?
Oh, I'd never do that to poor little Dyson.
 
 
He'd bite my hand off.
 
 
 
 
(We miss him a lot. He was so sweet. Most of the time.)
When I was a kid, our Siamese cats could turn on the water in the bathtub (it had the old-style drop-shaped handles on each side of the spigot) if they were thirsty. And I think that once in a great while, one of them would jump into the bathroom sink. Not sure though.
Find da fang.