Why are we marching hand in hand?
Why are the ocean levels rising up?
It's a brand new record for 1990…
They Might Be Giants brand new album Flood!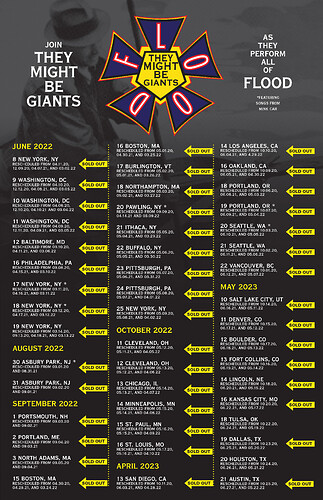 It's the 30th anniversary (give or take) of Flood, and TMBG are going on tour.
I bought my tickets for the KC show on 2/28/2020, and even though it's been rescheduled (multiple times) to almost three years later, I'm still not sure if I'm going to feel safe enough to go. Still, I'm excited that they're going forward after so long, and I wish them a successful, and most of all safe tour.