So there was a Windows 10 update that rolled in today (for me). Afterward, I noticed that it had changed the 'Start menu'. Where there used to be an icon to let me log out, lock the PC, or change account settings is now just a file explorer link.
So here's a secret, in the space above that, black-on-black with no icon, although it's invisible, there's a spot that you can click to get to that account menu. In the screenshot below, it's the slightly lighter grey square next to Notepad. Below that you can see the (now secret, used to be standard) account menu that pops up.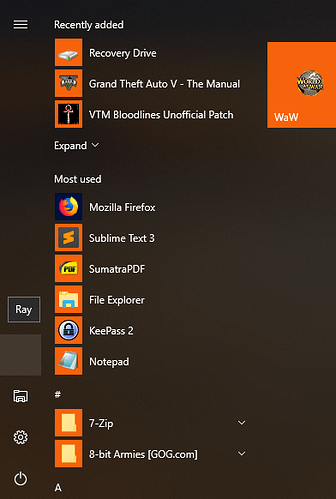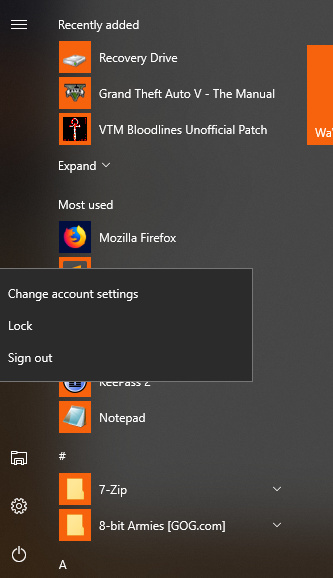 Why did the windows people decide to hide this functionality? I have no idea. But at least it's still there if you know where to click.
Locking my computer when I step away is something that was drilled into me at work, and then became a habit, just in case anybody's wondering.