Introducing: Earthtones
Industrial Coffee Action
Earthtones is an unfinished, but usable theme designed for use outdoors (on mobile) and for high contrast. After around 20 iterations so far, this is what it looks like.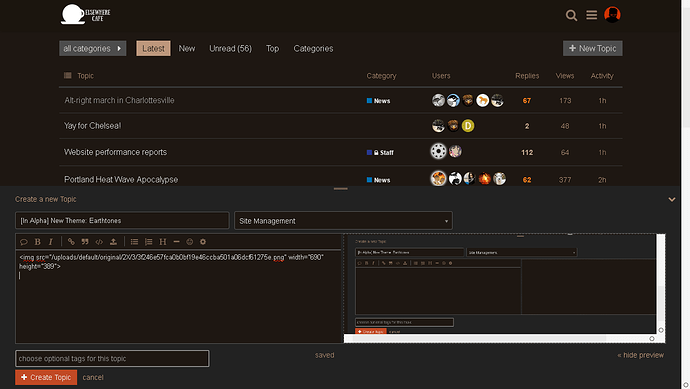 Your feedback drives the development of this theme. You can opt into it here to try it out today. Drop your feedback in this topic. What does it do right? How does it feel? What should be changed?
---
notes:
Setting per-theme logo and favicons required CSS and mucking around with header templates for the theme.
Logo subject to change pending finalized design from the arts department.
Logo by ChickieD. Favicon (mobile) by cleveremi.